Tipp City Foundation
Your gifts, your legacies, your endowments, your trust... YOU make this happen.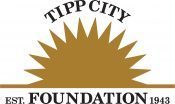 The Tipp City Foundation promotes local community endeavors and advances charitable giving through an unwavering commitment for future generations.
Tipp City Foundation Grants
The Tipp City Foundation encourages organizations interested in applying for a grant to call or write the Distribution Committee Chair for assistance in determining eligibility for Foundation support, as well as for clarification about the application process and deadlines. Each proposal will be reviewed carefully and additional information may be requested. The Tipp City Foundation welcomes grant requests from organizations that benefit the Tipp City, Monroe Township, and Bethel Township communities. To be eligible for a grant, an organization must be recognized as tax-exempt under Section 501(c)(3) of the Internal Revenue Code, be nondiscriminatory, and address needs that are not met fully by existing organizational or community resources. Generally, the Foundation makes these grants to help launch new projects not addressed by existing organizations or to support special efforts of already established nonprofit organizations. A proposal needs to represent a unique and unduplicated opportunity that will affect a substantial number of people in the community.
SHARE OUR MISSION WITH OTHERS
2023 Deadlines
The following are deadline dates for grant requests:
February 15th
For review in March
May 15th
For review in June
August 15th
For review in September
November 15th
For review in December
Applications due by 11:59 PM