May 27, 2020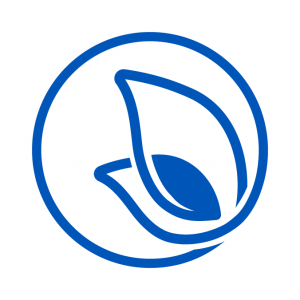 For immediate release:
The Troy Emergency Fund, established in March, was created to award grants on a rolling basis to nonprofits that support vulnerable populations that have been stressed by the outbreak.  Troy Foundation announced its grants from the Troy Emergency Response Fund to support non-profits in Troy and the surrounding area.  In total, $98,772.90 has been awarded as follows:
Health Partners Free Clinic
$1,500.00
Virus To-Go Bags for Patrons
Dream Builders Group Inc.
$1,000.00
Emergency Funding for Food for Troy Families
Family Abuse Shelter of Miami County, Inc.
$10,000.00
General Support, Offsite Housing
Pink Ribbon Girls, Inc.
$5,760.00
4 weeks of Additional Troy meals
Miami County Dental Clinic
$15,000.00
Operational Expenses
Isaiah's Place, Inc.
$8,500.00
Tablets, Safety Equipment and Air scrubbers
Troy REC
$14,970.58
Preschool/tutor Program
RT Industries
$1,500.00
Cleaning and Sanitation Supplies
Smithfly Designs LLC
$2,000.00
Purchase of 250 N95 Masks
Safehaven, Inc.
$1,000.00
Food Packaging Supplies
First Place Food Pantry, Inc.
$4,000.00
Emergency Request
American Red Cross/Northern Miami Valley
$5,000.00
Training and Disaster Services
YWCA Piqua
$3,000.00
Meal Partnership Supplies for Family Abuse Shelter
Miami Valley Veterans Museum
$1,651.32
Supplies for the COVID-19 Mask Project
Elks BPOE #833
$2,000.00
Food Delivery Serving Elderly and Veteran Members
Richard's Chapel United Methodist
$750.00
Assistance with Lunch Program Expenses
New Path, Inc.
$2,000.00
Materials for Drive Up Pantry During COVID-19
Miami County Recovery Council Inc.
$1,541.00
Chromebooks, Zoom and Clocktree Telehealth
Troy-Miami County Public Library
$4,000.00
Cloud Library Checkout Hardware Subscription
Reading for Change
$800.00
Assistance With Food and Activity Packets
Troy Main Street, Inc.
$2,500.00
Assistance in Reopening Troy's Downtown
UVMC Foundation
$8,500.00
IDNOW Molecular Platform Rapid Testing Device
RT Industries
$1,800.00
Purchase of Supplies Needed for RT Restart
Funds for the Troy Emergency Fund have been provided by The Troy Foundation in partnership with the Paul G. Duke Foundation, City of Troy, Troy Noon Optimist Club, Troy Rotary Club, Kiwanis Club of Troy, and many Troy residents.  Nearly $140,000 has been donated by the community to add to the $100,000 set aside by The Troy Foundation to establish the fund.  Grants to assist area non-profits range from $750.00 to $15,000.  These grants have provided access to food, shelter, academic support, and well checks for area residents and operating support, technology to connect with clients remotely, and cleaning, sanitation and safety equipment to our local non-profit organizations while they continued their services.
For further information or to apply for assistance, area non-profits may apply by emailing Melissa Kleptz, Executive Director at mkleptz@thetroyfoundation.org.